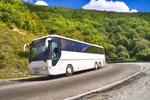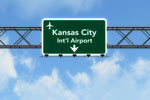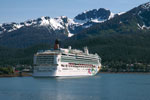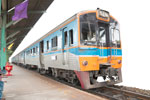 First National Bank Travel Club

Welcome to the First National Bank Travel Club! We are certainly excited to be involved with providing this service to people of the area.
The First National Bank Travel Club will continue to offer day trips to the New Theatre Restaurant in Overland Park, KS. Ozarkland Group Tours, a local Tour Operator Business in Nevada, MO will plan and coordinate the day trips. Rudy Spann will also be on all tours as your Tour Director; Kathy, his wife, will assist as needed. Call Rudy at 417-549-9958 or 1-800-551-9968 to make your reservation; first come, first serve. Email Address: fnbtravelclub@gmail.com.
Be sure and tell him you are a First National Bank customer.
First National Bank wants to emphasize that membership in the travel club is free and open to all First National Bank customers and yes, you may invite your friends to participate. This is your travel club; we are asking for your input on future extended tours you would like to see offered; click on the Travel Club Questionnaire on the right side of this page. Be thinking about a unique name for the travel club. Previous and current customers of Ozarkland Group Tours are considered members of our travel club. We look forward to everyone's continued participation and input.
Enjoy your trips/cruises with the First National Bank Travel Club.
David Swearingen
Why travel with a group…
Value – transportation and group discounts make traveling with a group economical and many times group travelers get to experience options individual travelers are not offered.
Companionship – friends with similar interest traveling together and even making new friends.
Security – traveling in groups and knowing all the details are arranged and door to door drop-off and pick-up.
Convenience – all the details of transportation, meals, lodging and paid attractions are pre-arranged.
Fun – groups provide a fun atmosphere and there's always someone to talk to and with whom a traveler can share the experience.
Dependability – quality accommodations, transportation and venues, "WORRY FREE TRAVEL".
TRAVEL RELATED LINKS
OZARKLAND GROUP TOURS
PO BOX 145
NEVADA MO 64772
OFFICE: 1-417-549-9958 or 1-800-551-9968
E-MAIL ADDRESS: fnbtravelclub@gmail.com
CELL NUMBER: 1-417-549-9958 (Same as Office Number)